Want To Book or Schedule A site Visit With Us ?
talk to a professional today for advice on the best way forward.
Have any Questions or Need a Quotation From Us ?
Get the feedback you need & a quotation that works best for your budget.
Travel House, Muindi Mbingu Street Opposite City Hall
Annexe, Ground Floor, Shop No. 1
P.O Box 8-60400
Phone :  0719-773-257 / 0780-773-257
Email : info@mightysolutions.co.ke
Sales Team : sales@mightysolutions.co.ke
ABOUT MIGHTY SOLUTIONS
Mighty solutions inc is a company that deals with the sale & installation of high-quality CCTV security cameras, Alarms, Access Control & Electric Fences.
We embrace technology to guarantee your security.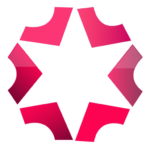 CONTACT :
Travel House, Muindi Mbingu Street,
Annexe, Ground Floor Shop No. 1,
Phone: 0719-773-257 / 0780-773-257
Email Address: info@mightysolutions.co.ke