Video surveillance solutions can help reduce crime and provide valuable insight and documentation for businesses. As a leading provider of security solutions for businesses, we can install an effective security surveillance camera system that provides visibility over your entire facility to keep your property and employees secure.
At Mighty Solutions we offer an extremely reliable and effective form of perimeter security. It is the only product to truly offer a detection and deterrent security solution. The Electric Fence is installed to meet stringent quality standards. With over three years' experience in the electric fence business we are leading the way in this new and effective form of perimeter security.
Mighty Solutions is the market leader in Kenya for biometrics access control solutions,Employee Biometrics time attendance management Systems and biometric user verification solutions. As one of the leading biometrics companies in Kenya, we are suppliers, installers, dealers and distributors of different types of fingerprint solutions.
Mighty Solutions has over the years created a reputation of being the best home, house, office and commercial burglar and intruder alarm systems supplier and installer of different types of security alarm systems in Kenya.Mighty Solutions has both standard and GSM security alarm systems that detect movement when a door or window is opened.
Mighty Solutions is a leading installer of automated gates in Kenya. These gates are sometimes referred to as electric gates or remote gates in Kenya. They operate by sliding on a rail that is installed on the ground. Wheel are fitted on the gate and this makes it easy for the gate to slide along the rail while opening or closing.
With over 3 years of intensive experience our technicians are very knowledgeable with all products. We offer on site service calls for troubleshooting and systems repair/programing.
Point Of Sale Software In Nairobi, Kenya
Mighty Solutions offers Efficient & Highly Affordable Point of Sale Software and Hardware for Retail, Supermarkets & Restaurants/Bars in Kenya. Our POS Systems are fully responsive and  built for Desktop, Mobile & Cloud.
ABOUT MIGHTY SOLUTIONS
Mighty solutions inc is a company that deals with the sale & installation of high-quality CCTV security cameras, Alarms, Access Control & Electric Fences.
We embrace technology to guarantee your security.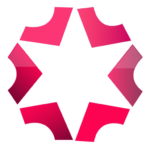 CONTACT :
Travel House, Muindi Mbingu Street,
Annexe, Ground Floor Shop No. 1,
Phone: 0719-773-257 / 0780-773-257
Email Address: info@mightysolutions.co.ke