Mighty Solutions has over the years created a reputation of being the best home, house, office and commercial burglar and intruder alarm systems supplier and installer of different types of security alarm systems in Kenya.Mighty Solutions has both standard and GSM security alarm systems that detect movement when a door or window is opened.
The sensor then triggers a strobe light or siren, indicating that someone may be trying to break in. Motion detectors can monitor large areas in a house or business premises. In the event of any movement within its range, the device sounds a siren or sends a distress signal to programmed phone numbers for response. The intelligent motion detectors can tell the difference between an intruder and a family pet. This is the best Home security system in Kenya if it installed and serviced by a reputable stockist.
Alarm Systems In Kenya
As a leading company that provides Intruder alarm systems, our services include:
– Home Intruder alarm systems
– Integrated Intruder alarm systems-can work with other systems like CCTV, fire warning systems,access controls,lights etc
– Commercial Intruder alarm systems for offices,warehouses,shops etc
– Manual alarms,activated by pressing a distress switch
If you are looking for a fair price and where to buy burglar & intruder alarm equipment, our professional staff will advice you on the perfect alarm system for your specific needs.As a leading Burglar & Intruder alarms Supplier in Kenya, we advice clients on why it is important to have home security systems and serve clients countrywide.
ABOUT MIGHTY SOLUTIONS
Mighty solutions inc is a company that deals with the sale & installation of high-quality CCTV security cameras, Alarms, Access Control & Electric Fences.
We embrace technology to guarantee your security.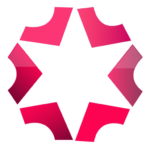 CONTACT :
Travel House, Muindi Mbingu Street,
Annexe, Ground Floor Shop No. 1,
Phone: 0719-773-257 / 0780-773-257
Email Address: info@mightysolutions.co.ke