Point Of Sale Systems In Nairobi
Point Of Sale Systems In Nairobi, Kenya
Mighty Solutions offers Efficient & Highly Affordable Point of Sale Software and Hardware for Retail, Supermarkets & Restaurants/Bars in Kenya. Our POS Systems are fully responsive and built for Desktop, Mobile & Cloud. Our Point of Sale software helps you manage your business effectively while giving you the reports you need. It also integrates with Fiscal Devices for all Tax Authorities in East Africa.
ABOUT MIGHTY SOLUTIONS
Mighty solutions inc is a company that deals with the sale & installation of high-quality CCTV security cameras, Alarms, Access Control & Electric Fences.
We embrace technology to guarantee your security.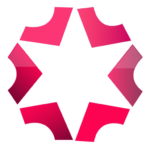 CONTACT :
Travel House, Muindi Mbingu Street,
Annexe, Ground Floor Shop No. 1,
Phone: 0719-773-257 / 0780-773-257
Email Address: info@mightysolutions.co.ke