Razor Wires In Kenya And Concertina Barbed Wires
Razor wire has always been Mighty Solutions feature product. Razor wire fencing and concertina wire are ideal material to protect your fields and property. It is made of a steel wire fitted with twisted barbed wire spikes.
Our razor wire can be used to create effective barriers around various objects, and it is usually used in houses, warehouses, factories, borders areas, emergence events, power plants and special purpose. Our customers include property owners and developers, schoools, hospitals, yards among others.
Best Quality Razor Wires In Kenya And Concertina Barbed Wires
Concertina razors wire provided by Mighty Solutions can be installed to erect a sturdy physical barrier with varying height, width and thickness. It can be installed on the ground or on the walls, as well as on welded wire fence and chain link fence.
ABOUT MIGHTY SOLUTIONS
Mighty solutions inc is a company that deals with the sale & installation of high-quality CCTV security cameras, Alarms, Access Control & Electric Fences.
We embrace technology to guarantee your security.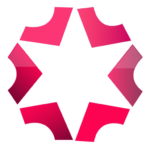 CONTACT :
Travel House, Muindi Mbingu Street,
Annexe, Ground Floor Shop No. 1,
Phone: 0719-773-257 / 0780-773-257
Email Address: info@mightysolutions.co.ke