Reasons for CCTV installation in Kenya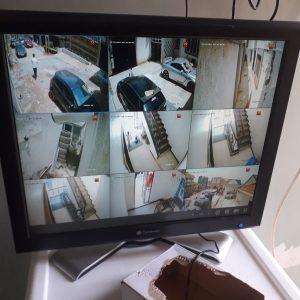 In Kenya CCTV installation has become very cost effective for everyone as it is an
ultimate necessity in our everyday lives. Keeping an eye on your property and loved
ones gives a person a great sense of relief.
Recently, schools have taken up the initiative of installing CCTV cameras in school
premises. Once a child arrives at school, whether they walk, cycle, travel by bus or are
dropped off, parents expect their safety to be a priority. Installation of CCTV cameras in
schools has proven to decrease bullying amongst students. In addition to this it has
reduced vandalism of school property. Equally, the installation protects school stuff and gives them a sense of protection at their place of work.
Installation of CCTV cameras in apartments in Kenya has proven to increase property
value, you will expect more tenants to choose living in your apartment as they will feel
secure from intruders and burglars. Furthermore if any intrusion happens it is easier to
get recorded evidence since there is no moment missed.
Better employee productivity has also been a key factor of installing CCTV for
businesses in Kenya. Whether a hardware shop or electronic shop CCTV installation will
be the most cost effective measure of choice. Other than that, it gives you video proof
incase of disputes among employees or employees and customers, making sure your
customers have the best shopping experience.
In conclusion more Kenyans have trusted Mighty Solutions for CCTV installation. We offer
quick and affordable installations in Kenya for Schools, clinics, homes, electronic businesses